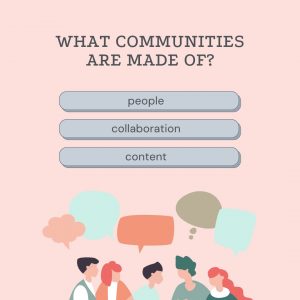 No matter how esoteric or unique the passion, people will find like-minded individuals and create a community. Writers, after spending hours in their solitary worlds, need to grapple with certain realities as they resume "normal" life. Whether it is critique groups, online writer organizations like American Christian Fiction Writers (ACFW), or Faith Hope Love (FLH), or just local writer friends chatting in Starbucks, writers need each other for the long haul.
Writing Resources
Over the years, I've honed my writing through courses, forums, webinars, and writing groups. Without exception, I've found instructors and fellow scribes friendly and extremely helpful. I believe that is because if you write for publication, you quickly learn you need marketing skills that are far different from the craft of writing. While resources for this abound, after a while, it gets discouraging and lonely. "Writers are paid per word, per article, and perhaps" is more accurate than I would like.
Aside from established resources, we need each other. "Will you read my manuscript and give me your honest opinion?" (That's a beta reader.) "What was your experience with the XYZ Publishing Company?" "Can you recommend a good agent?"
We help each other. That's what we do.
Hope- Inspired Stories
In 2008, I met Pat Iacuzzi when our local library gave the green light to host a writers' group. Turns out, Pat and I were the only two writing for the Christian market, and no surprise, belonged to the same faith community. While Pat writes brilliant historical fiction, it is her generous heart that is the subject of this blog.
Pat says it best on her blog post Hope Inspired Stories, where she promotes another writer each issue.  https://hopeinspiredstories.blogspot.com/2022/08/welcome-to-hope-inspired-stories.html
Welcome… to Hope-Inspired Stories, for anyone who'd like to discover more about books and stories that uplift and encourage.
While teaching high school art, I discovered I was as thrilled as our students when they won awards or were acknowledged for their accomplishments, and to lift up other people's good works was very gratifying.
So it is my hope you are blessed with a message of grace as I was, through the words of authors featured here. Please join me in welcoming writers of fiction and nonfiction; of romance, suspense, historical and contemporary stories, as they share their work.
An Interview with Pat
Pat shared she has been posting since 2018 when she wanted to learn the nuts and bolts of blogging. Later, her goal changed to promoting other writers. She was already a member of ACFW and FLH, both filled with traditional and independent (Indie) writers. What writer in their right mind would turn down Pat's invitation to be featured in her Hope-Inspired Stories blog? Authors gladly provide their story blurbs and their biographies, and cover images. Along with the answer to one personal question, Pat includes the author's snippets of published reviews.
Readers who follow Pat get the latest down-low on new books in the Christian market and discover more writers to add to their reading lists. Not only that, Pat offers a drawing give-away of an autographed copy of the featured book.
Honestly, following Pat is a win/win for writers and readers. Her latest blog features Jerusha Agen's latest K-9 book Covert Danger.