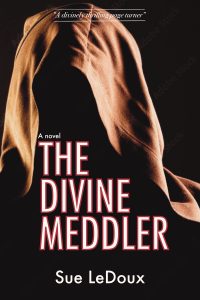 The Divine Meddler
After paying the ultimate price for murder, Lou Skalney awakens in a 21st century medieval style monastery from which there is no escape. Surrounded by so-called monks and fellow murderers, Lou squirms at the mercy of a just God.
AVAILABLE SOON ON AMAZON
Sheol Rising
As the sequel to The Divine Meddler, newly appointed Abbot Jonah leads his monastery through a time of change, opposing forces unite to pursue their own evil agenda. Betrayed by his best friend, and forced to relive his past, challenges his faith in God's sovereignty and his own abilities.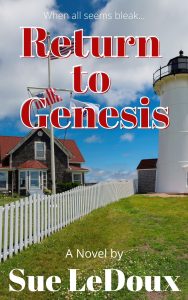 Return to Genesis
I'm looking forward to sharing this one with you!
Life is full of possibilities–roads taken or not taken. In Return to Genesis, Olivia Sensebaugh is uprooted from her home and profession to care for her ailing mother on the New England coast. Away from her troubled marriage, estranged from her son, and dealing with a parent as strong willed as herself, Olivia must learn to surrender to a foreign lifestyle — to a road on which neither she nor her husband, Seth, traveled before.