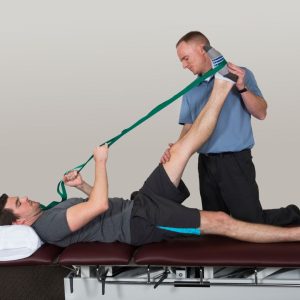 I wasn't thinking about the future when I thought the sunken great- room in my forever home was a great idea. Hint: looking for your golden years' residence had better include mobility concerns.
Fortunately, since they scheduled my surgery for later in the day, there was no way they could discharge me then, so I (and my dear caregiver) got a reprieve. Day two found me flunking "steps." I could walk with the walker (and significant pain, but so what) and manage everything but THE STEP.
Day three in the hospital arrived, and I went up and down one step. That meant I could go home, so my next lesson was getting into a car seat. I passed with flying colors.
What They Didn't Tell Me
I think I'm pretty tough, so my discharge plan included my fellow nurse friend staying with me the first 48 hours, followed by another friend who would stay for a week. I thought by then I'd be fairly independent. Instead, my nurse friend stayed 4 days because walking with the walker was painful and that one step into the family room looked like a mountain. Besides, she didn't want me to be alone at night.
To be fair, the surgeon also straightened muscles and ligaments that had gotten out of alignment over the years. Now my walk is straighter, but I think that's why my rehab is a bit slower. There's more of me to rehab!
I'd heard advice from friends about knee replacements. It will hurt. Do what they say. Glad I did it. So I dug in my heels and did those prescribed exercises, and by the end of the day, felt worse than I had in the morning. Was I overdoing? I called the surgeon's office, and the nurse told me to "get out of boot camp," which I gladly did for the rest of the evening. The next day, the PT therapist gently returned me to boot camp, and I have gotten over the hump as of this writing. Felt like I'd finally made some progress by day 12.
Next Up
I loathe exercise. To run, walk, jump and otherwise contort myself for the sake of movement and muscle training feels like a waste of time. Since the exercises I like best are between my ears, I resent the time away from my computer, book, or sewing machine. By combining "activities of daily living" (ADLs) with walking, I get plenty of exercise and grow in independence. All that movement has a purpose, and that works for me.
By now, I'm safe at home by myself, but need help in other areas. Again, my friends are angels to the rescue. I realize I had the worst of my two knees done first, but I feel blindsided about how long it's taken for me to reach this point. For sure, my next total knee replacement will include discharge to a rehab unit.
For some reason, my friends are in perfect agreement.