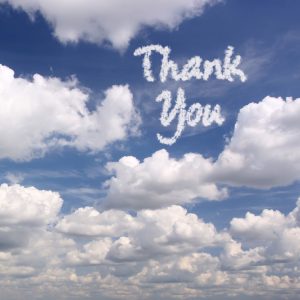 Presidents and First Ladies come and go. After their terms of office, some retire quietly while others engage in projects near to their hearts. But I don't think any ex-presidential duo did more for the average American than Jimmy and Rosalynn Carter. Between Habitat for Humanity and the Rosalynn Carter Institute for Caregivers, they probably touched more lives at the grassroots level than any other ex-office holders.
Upon Rosalynn Carter's passing, I take this opportunity to honor this wonderful woman for the work she did for caregivers. The fact is, no one alive will be untouched by caregiving. No one. Rosalynn said there were four kinds of people: people who are caregivers, people who will be caregivers, people who are getting care from caregivers or will receive care.
You would think since this is such a universal situation, our nation would have many resources and finances for the 53 million (and counting) caregivers among us.
Not.
The Rosalynn Carter Institute for Caregivers 
Most people involved in helping caregivers first experienced caregiving on a personal level. Only walking in those painful moccasins creates a heart for that task. Rosalynn was 12 when her father died from cancer. She watched her mother struggle to maintain her physical and mental health while she undertook the caregiving journey. To this day, caregivers struggle with everything from depression, insomnia, failing physical capacity, financial losses, and dealing with a fractured health care system. They must advocate for their loved one as well as themselves.
Who better than a First Lady to lead the nation to better serve caregivers? She began in her home state of Georgia, but The Rosalynn Carter Institute for Caregivers soon became a national treasure. https://rosalynncarter.org/about-us/
Here's a quote from the website:
"In 1987, Mrs. Carter founded the Rosalynn Carter Institute for Caregivers (RCI) to support the unique needs of caregivers those who selflessly cared for family and friends; and build on her belief that everyone is a caregiver now, has been a caregiver, or will either be or need a caregiver in the future. Over the last 36 years, RCI has grown to support all unpaid caregivers, which number more than 53 million people in the United States." AND: "The Rosalynn Carter Institute for Caregivers (RCI) promotes the health, strength, and resilience of all caregivers at every stage of their journey."
Common Sense Help
Caregivers find free courses at the website, on everything from dealing with Dementia to handling caregiver stress. From the website:
CARING FOR YOU CARING FOR ME
"This five-part, interactive training course helps family caregivers develop skills that most benefit them, including building relationships with professional caregivers to increase cooperation, understanding and support. CFYCFM provides opportunities for learning ways to cope with the stressors of being a caregiver, accessing resources, discovering ways to work together with others to reduce frustrations and barriers in the caregiver role, sharing common concerns, and recognizing that caregivers are not alone."
OPERATION FAMILY CAREGIVER.
(Offers help for the military)
"Operation Family Caregiver (OFC) is an evidence-based, one-on-one coaching program serving family and friends who are caring for post-9/11 service members and veterans. Coaches work with caregivers over a series of eight sessions, teaching skills tailored to each caregiver's unique needs, including problem-solving, self-care, stress management, and safety."…from the website.
Rosalynn knew how caregiving affects every part of our lives. Sixty percent of caregivers experience work disruption. It may be 3.2 workdays lost to caregiving issues or 1/3 of workers who have had to resign from the workforce. Caregiving issues negatively impact our economy.
Government Action
Last year, while returning from Tennessee, I experienced a 4 hour delay in Washington Reagan Airport. As the Rochester contingent moved from one gate to another (they kept changing the gates) I encountered my U.S. House representative among our group. It just happens he lives next door to a friend/classmate of mine, so I boldly introduced myself. And since I was speaking with a U.S. Congressman, I thought, what the heck, here's my chance.
"You know there are thousands and thousands of family caregivers who are keeping the health care system functioning by taking care of family members in the home. Many had to cut their work hours or retire early. That results in lower social security checks for them down the line. Don't you think they should receive the social security amount they would have gotten if they hadn't had to leave work early? In reality, they're still working full time, and our health care system would be dead in the water without caregivers. We owe it to them," I said.
Having made what I thought was an air-tight case, he acknowledged caregivers but asked how it would be paid for, since social security is funded by workers' contributions, and if they can't contribute, there won't be enough funds.
Oh.
Rosalynn approached the situation from a more effective advocacy angle that covered my brilliant idea and more.
"An Office of Caregiver Health would ensure that family caregivers are represented in discussions of health policy, legislation and budget negotiations. It also would help break down the silos that can obstruct progress by creating ways to help caregivers regardless of payer or condition."
Perhaps it's time to honor Rosalynn Carter by our actions and push the government to create that Office.
Rest in peace, Rosalynn Carter. You did good.