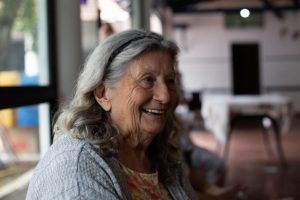 Photo by Pixels
Today's blog is by guest blogger, James Hall of Home | Senior Care Fitness

Tips for Setting Up Your Home for a Senior Loved One
When your senior loved one is about to move in with you, there are certain steps you'll want to take that are necessary to keep them comfortable and safe in your house. Ensuring they remain healthy, active, and engaged when they can no longer live independently can be a challenge.
Inspect Your Floors
As seniors age, they become more prone to tripping and falling, so ensure that your floors are free of clutter and remove unsecured mats and rugs, or place pads underneath your floor coverings to keep them in place and avoid an accident. https://blog.ruggable.com/why-you-need-rug-pad-how-to-choose/  Inspect your hardwood floors to check for loose boards and nails sticking out and keep tile and vinyl floors free of water or other substances that could make them slippery. If your house has stairs, you can prevent falls by frequently checking the sturdiness of the handrails and adding stair treads to increase friction.https://www.medicalcarealert.com/preventing-falls-on-the-stairs/
Improve Accessibility
If your loved one has trouble walking around the house, uses a walker, a cane, or a wheelchair, prioritize easy access and navigation around the common areas of your home such as your kitchen and living room. https://www.braunability.com/us/en/blog/accessible-living/handicap-accessible-house.html  Move any furniture that could possibly become an obstacle or a tripping hazard and rearrange the room for a better flow. https://homeguides.sfgate.com/arrange-furniture-living-room-better-utilize-home-space-104270.html In the bathroom, add grab bars and other safety features to prevent falls and that will help them steady themselves as they stand up from the toilet or bathtub. If possible, keep your loved one's living quarters on the main floor of the house to avoid the use of stairs.
Build an In-Law Suite
If your house has an unfinished basement, you can turn it into an extra bedroom complete with its own bathroom. Get a few quotes from professionals in your area that will help you complete this renovation project. The cost for finishing a basement can vary widely depending on the type of improvements you're looking for, so make sure to keep your expectations in tune with your budget. In order to turn it into a comfortable place for your senior loved one, your basement will need to be waterproofed and well insulated. Of course, if your senior has mobility issues, a star lift may be wise choice to help them more easily navigate stairs.https://www.theseniorlist.com/stair-lifts/
Invest in Extra Security
Outside your house, install bright lights that will help your senior see better as they come in or out the door. Motion-sensor floodlights are also a good option not only for visibility but also for safety, as they'll automatically turn on and shine a bright light if an intruder approaches. And even if you're planning on spending most of your time at home with your loved one, invest in a medical alert device that your senior can wear day and night, either as a bracelet or pendant, for added peace of mind.
Also, innovative voice-activated products and assistive technology devices are now making it easier for seniors to call for help in the event of an emergency, to allow them to set reminders for their medications and doctors' appointments, to help them navigate the internet, and to stay in touch with their friends and other family members.https://www.reviewed.com/smarthome/features/assistive-technology-like-alexa-can-enhance-aging-place-experience Your loved one will feel safer and less isolated with a few of these around the house.
Take Care of Yourself
It's a wonderful gesture to bring your senior loved one into your home, but it's no surprise that this can obviously prove stressful for you and your family. However, by following a few simple tips, you can easily manage the stress of living with a senior family member. For starters, when you get frustrated, try to avoid letting your temper get the best of you. Take a deep breath, silently count to 10 and then notice how you feel. By following this short exercise, you can avoid saying something you don't mean or adding flames to a heated discussion.
In addition to finding techniques to stay calm, make sure to regularly take time for yourself. Do something that relaxes and rejuvenates you, such as reading, listening to music, or taking a walk. Also, don't hesitate to ask for help when you need it. Family and friends can often provide much-needed support, whether it's through helping with chores or simply offering a listening ear. Finally, make sure to communicate openly with your loved one. Discussing both your expectations and your concerns will help to foster a healthy and supportive relationship. https://www.zenbusiness.com/blog/top-7-tips-for-good-decision-making-when-feeling-stressed-out/
Making your house senior-friendly will help ease your loved one's transition from living independently to living with family. Find a few enriching activities for your senior to keep them happy and engaged, and don't forget to make time for yourself as well as you both adjust to these life changes.